NARPM Southern States Conference 2023
June 26-29, 2023 | Greenville, SC
Speakers

PANEL 1 - "Strap on Your Platform Shoes: The Essential Tools Every Property Manager Should Have in Their Toolkit!"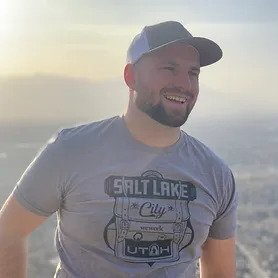 Keeton Alder - PestShare (Affiliate) Moderator
Keeton Alder is the Chief Marketing Officer at Pest Share and a graduate of the University of Utah. He has a deep love for technology and how it can make the lives of others better through automation and simplification. Keeton spent his early career working with small, local businesses by helping them harness the power of web technology to obtain more customers and better serve their existing customers through automation. If Keeton isn't hosting small business growth meetups or hacking into the next AI craze, then you can find him exploring the mountain lakes in the Wasatch Mountains with his incredible wife & his rambunctious husky.
"Atlanta Chapter of NARPM® is an excellent company, all around. A phrase I've heard elsewhere but I think describes them well is, "Big enough to meet any need, small enough to care." They go above and beyond and take excellent care of the homes they manage and the tenants that occupy them. I would highly recommend them to anyone who wants to free up time and stress from self-managing."
"Atlanta Chapter of NARPM® is the best rental company I have ever leased a home from. The office staff always treats my family with the utmost respect and whenever I need something fixed around the house the issue gets resolved way quicker than expected. I recommend this company to anyone looking for a peace of mind rental experience."
"Atlanta Chapter of NARPM® takes it to the next level! We are so grateful to be working with them. Everyone we have spoken to is kind and professional but also personal and they really do care about people. They have managed our rental properly like it was their own. They give honest, expert advice. They have taken so much stress out the process of owning and maintaining a rental property."
"Atlanta Chapter of NARPM® is an excellent company, all around. A phrase I've heard elsewhere but I think describes them well is, "Big enough to meet any need, small enough to care." They go above and beyond and take excellent care of the homes they manage and the tenants that occupy them. I would highly recommend them to anyone who wants to free up time and stress from self-managing."
"Atlanta Chapter of NARPM® is the best rental company I have ever leased a home from. The office staff always treats my family with the utmost respect and whenever I need something fixed around the house the issue gets resolved way quicker than expected. I recommend this company to anyone looking for a peace of mind rental experience."
-->